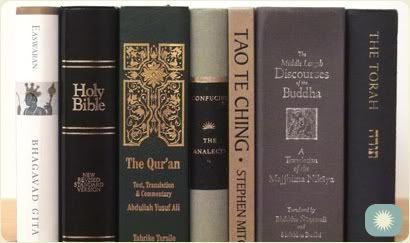 **WARNING: This Blog may contain extreme realistic depictions and scenarios that may offend sensitive, close-minded, simple muthafuckas who don't understand the concept of looking OUTSIDE the box. Proceed at your own risk.**
I think the title of this post speaks volumes by itself, but let me fill you in on some background behind it.
It's Sunday.
What some may consider the Sabbath or a holy day.
I'm with someone who I would call a friend of mine (read: ex-girlfriend) and we're having a discussion about her computer which isn't working right. I'm enjoying my breakfast which I refer to as a "Biggie Special" - you know, a "T-bone steak, cheese eggs, and Welch's grape" - except minus the Welch's grape juice. She skipped church this particular Sunday but is getting a good dosage of the Word by reading the bible and listening to gospel hymns via Direct TV's XM Gospel station.
Anyhow, she makes a comment about me taking her computer to BestBuy to get it looked at. I throw a look at her that screams, "Who? Me? It's Your Damn Computer...what the fuck are YOU doing that's prohibits you from taking your own shyt to get repaired?" Keep in mind, that's what my look said, I didn't verbalize it. Long story short - she went off!! Screaming! Cussing!! Hollering!!! Even getting physical to the point where my plate of breakfast was brashly knocked from my hands and splattered across the wall and the carpet!!!!
Brown A-1 sauce + Tan Carpet = Not. A. Good. Look.
I left the room to avoid further nonsense. Actually, that's a fib. I was thrown out of the room.
Now, (ReeeWiiiiind!!) the whole time she was fussing and cussing, I couldn't help but notice the Holy Bible laying right there in front of her. It was kinda funny because as she cussed like an angry, irate sailor, I blocked out her words and my mind automatically transformed her syllables into the "Whauungh...Whauungh...Whauungh" language that Charlie Brown's teacher speaks in. Everything moved in slow motion as my eyes went from her screaming, mad-woman face to the Holy good book spread open in front of her. The scene just screamed of irony.
Being that my brain is constantly at work, it threw a concept into my head that I thought was interesting:
Why are some of the holiest people the evilest?
I mean when you think about all of the wars that have plagued the world since the beginning of time, the vast majority of them were because of, or in some way, based on religion. Either people are killing people because they are of a different faith or people killing people with attempts of spreading their faith or people of the SAME faith "sect-tripping" amongst themselves. **MENTAL NOTE TO SELF: I must copyright the phrase "sect-tripping"** Yet, most religious faiths have a "Thou Shalt Not Kill." clause somewhere in their doctrine. Ain't that bout a bytch!?!?!?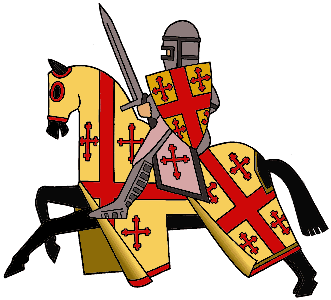 Do you know how much bloodshed has been a result of making Christianity and Islam the most "popular" religions on the planet?? From the Crusades, The French Wars of Religion in the 16th century, the Jihad groups of today and throughout history, the Thirty Years War, the Saxon Wars, etc., these "holy" muthafuckas did EVIL shyt!! Period.
And that evil still persists in 2008 in the hearts of men and women who feel as if they're "Holier Than Thou". Look around...you see them Every. Damn. Day. They're in the news. The priests who play with little boys' dicks...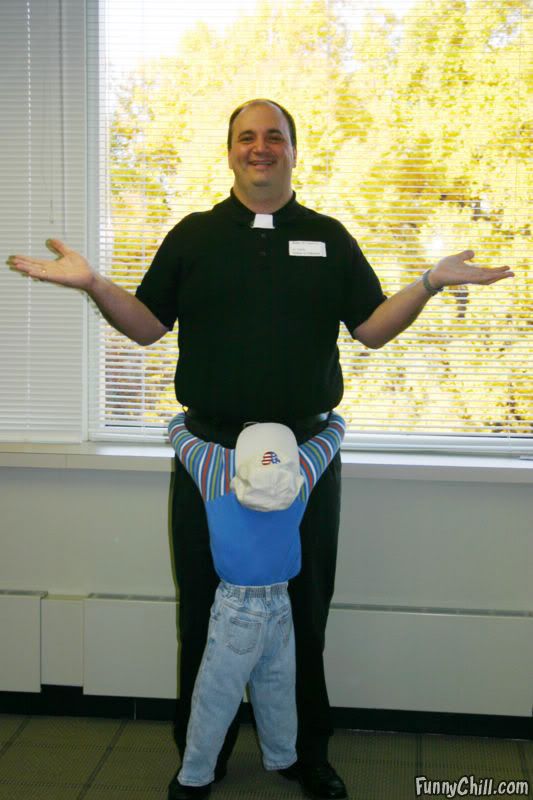 the pastors who prey on impressionable females in their congregation...the screwed up politicians who use religion as a basis of their sick, inhumane policies all for the benefit of financial gains...they're ALL OVER THE PLACE!!
Here's a few attributes that these "holier than thou" folks seem to always possess. See if you know people like this...
1.) They always pass judgement on others.
Now, correct me if I'm wrong, but isn't GOD the only one who should judge people. These folks swear that they are God.
2.) They throw their religion in your face as a badge of honor like they're better than you. I always hear of folks talking about how they go to church EVERY Sunday and whatnot. This does NOT, in no way, make up for being an outright sinner or someone with just a negative vibe throughout the remainder of the week. Apparently, you're not practicing what you're picking up in church so you might as well just skip it all together.
Oh.
Nevermind.
That's right...I forgot. You gotta still go to gossip and show off your latest church clothes...
Going to church "religiously" every week, doesn't make you look better in the eyes of the Lord if you're behaving devilish the remainder of the week.
3.) They're Close-Minded.
I can't stress this enough. There comes a time when the most devout of Christians should just accept the fact that there are other religions out there. None is better than the next. Nope, not even yours. It's a matter of preference and what's in your heart.
===================================
I interrupt this blog for a brief public service announcement.
===================================
***P.S.A.: I encourage all to not blindly accept what you are told or force fed and to actually do some research to find out why you believe what you believe.
This public service announcement has been brought to you by my2cents-sense.blogspot.com. Thank you.
Back to the matter at hand...
In no way, shape, or form am I advocating that all people who are heavily into their religion evil. Nor am I saying that anything is wrong with informing others of your faith and practices.
I guess the bottom line is simple.
Stop With The Damn Hypocracy!!